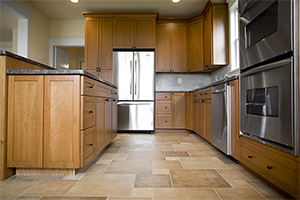 Professional Tile and Grout Cleaning / NYC, NJ, CT
DIRTY TILE AND GROUT?
WE clean, seal, and make it look brand new
Porous surfaces trap dirt and grime deep down where mops and scrub brushes can't reach. That's why regular cleaning and janitorial services can't completely clean tile and grout floors and surfaces the way professional cleaning can.
The professional technicians at KINGSWAY are thoroughly educated and trained in residential and commercial tile and grout cleaning and restoration. We use only the best cleaning solutions and state-of-the-art equipment to efficiently and effectively remove allergens, ground-in grit and grime, and other pollutants. Although we're relentless on dirt, we take great care to protect the surfaces around our work areas. Whether we service the interior or exterior of your home or business, your floors, walls, countertops, and other surfaces will be cleaner, more inviting, and healthier.
If you want to extend the life of your grout and make regular cleaning more productive, we highly recommend that following our deep-cleaning services, you utilize our grout sealing or color sealing services. We also offer Anti-Slip Treatments.
---
For a free estimate or to schedule tile and grout cleaning services in NY, NJ, and CT, contact us online or call (718) 389-9150 today.