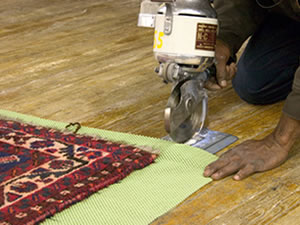 Custom Cut Padding for Area Rugs / NYC, CT, NJ
AREA RUG PADS EXPERTLY CUT TO FIT
FOR RUGS WE ARE CLEANING OR RUGS IN YOUR HOME OR BUSINESS
Having a quality area rug pad that is in good condition is important for many reasons. Area rug pads will:
Protect the area rug
Keep the area rug in place
Prevent people from slipping
Protect the floor
Provide a cushion to your step
Give the rug a better appearance
---
Do you need new rug padding? Send us a message or give us a call at (718) 389-9150. We service the NYC, NJ, and CT area.