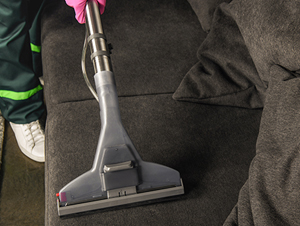 Upholstery Cleaning / NYC, NJ, CT
FINE UPHOLSTERY CLEANING AND PROTECTION
OUR CLEANING GIVES your Upholstered Furniture the Royal Touch
At KINGSWAY, we have over a century of experience cleaning and protecting fine upholstery. Kids, pets, guests, and general usage all take a toll on your furniture. Our professional technicians are thoroughly educated and trained in proper cleaning methods and solutions for your furniture, from removing dirt, dust, and allergens trapped deep within the upholstery fibers to applying protective treatments. Our highly effective cleaning process is safe and healthy, and leaves your furniture refreshed and inviting.
Cleaning is done by our two person uniformed crews at a specified window of time to suit your convenience. Our technicians are background checked, insured and certified by IICRC.*
Our services include:
Pre-inspection for soil, damage, or any potentially permanent stains
Service area preparation, such as moving furniture not being cleaned and placing drop cloths under the furniture
Pre-vacuum
Pretreat stains and spills to emulsify problem areas
Hand shampoo to fully loosen embedded soil
Soil extraction via steam extraction cleaning or dry cleaning, as determined
Spotting agents are used for any spots that remain
Application of protective treatment (additional cost)
Speed drying time with blower
Post inspection with client to review the quality of service
Fabric Protection Treatment
Choosing to apply fabric protection is the best possible way to protect your new upholstered furniture and to keep it looking new. Treated upholstery will last longer, look better for longer, and clean easier. Manufacturer-applied stain protection doesn't last forever. Without protection, spills, dirt, and grime can become permanent stains. We apply a non-allergenic, odorless spray to all surfaces of the upholstered item. The application 'wicks' into the fibers of the fabric creating a protective barrier against soil and stains.
Fabric protection treatment neither changes the look of the fabric nor changes the feel of the fabric.
Did you know?
Not only does a fabric protection treatment create a barrier against stains and spills, it has been shown to provide a barrier against the dirt and dust particles that cause excess abrasion and can cause premature fabric wear.
Contact us today to discuss your upholstery cleaning needs. Be sure to visit our Carpet and Textiles Care page for helpful tips for cleaning spills and regular maintenance and a free, downloadable Carpet and Textiles Care Guide. View an example of our work: Upholstery Chair Saved.
*The Institute of Inspection, Cleaning and Restoration Certification – "IICRC" – is a non profit organization founded in 1972, representing more than 3,500 Certified firms and more than 33,000 Certified Technicians in 30 countries.
---
Are you looking for fine upholstery cleaning services in the NYC | NJ | CT area? Contact us online or call us at (718) 389-9150 to discuss your needs.