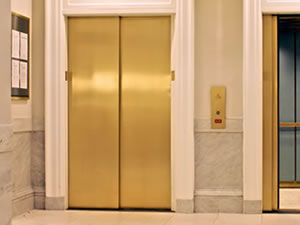 Metal Surface Coating Solution / NYC, NJ, CT
METAL SURFACE FINISHES RESTORED AND PROTECTED
We offer a coating treatment for non-ferrous metals
Our state-of-the-art coating treatment will not only restore the original color and shine, but also keep your metal surfaces, such as awnings, light poles, signs, window frames, railings, roofs and more, looking great for years.
This coating solution is non-yellowing and UV stable. It protects against fading, fingerprints, staining, graffiti, oxidation, tarnishing and corrosion, repels oil, dirt and moisture, and makes the surface a breeze to clean without the use of harsh chemicals, which helps to significantly reduce maintenance costs and labor.
This coating treatment is designed for long-term protection of coated or un-coated substrates, specifically non-ferrous metals (aluminum, copper, brass, nickel, and galvanized surfaces) from oxidation and abrasion. This metal restoration solution can also be applied over weathered or oxidized painted surfaces to restore color and gloss.
Our coating is designed to coat non-ferrous metal surfaces that require a hard, flexible, and corrosion resistant thin coating. A value-added benefit is that it can withstand temperatures of 2,000º F/1093º C.
This coating solution offers excellent coverage, durability, and oxidation protection as well as being a low VOC/EPA compliant coating. It is applied clear and will dry clear. If gouged or damaged, the finish is repairable.
Color restored to painted and non-painted surfaces
Excellent hardness and impact resistance
Excellent adhesion, mar and abrasion resistance
Heat tolerance to 2000°
Chemical and UV resistance
Dries clear; will not yellow, chip, crack or peel
Unparalleled stain and graffiti resistance properties
Low VOC / EPA compliant; lead- and chromate-free
---
Do you have metal surfaces that have become faded or you want to protect from fading? We have solutions! Contact us today to discuss your needs. Send us a message or call us at (718) 389-9150.