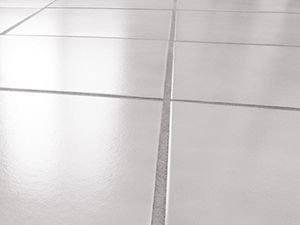 Grout Sealing and Color Sealing / NYC, NJ, CT
GROUT SEALING AND COLOR SEALING
Get the last laugh on dirty grout lines…
Once you have your tile and grout professionally cleaned, you will love that just cleaned look. Unfortunately, because of the nature of grout, dirt and grime will settle back into the porous surfaces within a short time.
That's why we offer and highly recommend you protect your grout and keep it looking great with our grout sealing or color sealing services.
Grout Sealing
Regular grout sealer is a clear sealant that doesn't change the appearance of your grout, but fills in the tiny holes of your porous grout surface, forming an invisible, protective barrier. Spills and other soiling are impeded from penetrating the surface which keeps the grout lines looking great with proper routine cleaning. Regular penetrating sealer will last many months. The best type of sealing for grout, however, is color sealing.
The Advantages of Color Sealing
Grout is porous. That means it's full of tiny holes and grooves. With everyday use and traffic, food spills, dirt, grime, pet accidents, bacteria, and allergens find their way into these tiny holes. With mopping and scrubbing, some of the contaminants are removed, but what you may not know is that one of the main causes of dirty grout is dirty mop water, which can settle into the pores.
Professional cleaning removes the contaminants that are trapped deep beneath the porous surface, but it's not as if you are going to hire a professional to come clean your floors every week. So, what's the solution? You need to fill those pores, so that they're no longer absorbent. In other words, you need to have the grout sealed.
Sealing your grout is a game changer, because staining agents can't penetrate the porous surface. What's the difference between clear and color sealers? We're glad you asked.
Clear grout sealer does a great job of filling in the holes and grooves, making regular cleaning easier. Color sealing does this and so much more.
Even if your grout is brand new, or it has just been cleaned, it may have discolorations, such as bleached spots from cleaners or permanent stains from spills. Color sealing resolves this and other problems. Color sealing gives your floor a fresh, new, uniform look. Not only does it resolve the blotchy appearance of grout lines, but you can change the color of your grout to virtually any color you choose, even going from dark to light or vice versa.
Your floor will look great… it will STAY looking great.
Regular cleaning will be so much easier, because contaminants stay on the surface and are easily removed with a quick sweep and damp mop.
We use only good, quality color sealers  that will last years and years, so your floors remain cleaner, healthier, and more sanitary.
---
For a free estimate or to schedule grout sealing or color sealing services in NY, NJ, and CT, contact us online or call today (718) 389-9150.